A watch stands for a lot of things,
but to me it's the mark of a woman who is in control of her time, her schedule, her life.
It means she has things to do that she can't delay.
And the women in watch ads always look so poised and in charge.
1. Charlize Theron for Dior
This is what I mean. Doesn't Charlize Theron look all sultry and powerful in this Dior ad?
Kind of reminiscent of Sharon Stone in Basic Instinct, too.
This ad totally enhances the minimalist vibe of the dress watch.
Like, who needs accessories when you've got a statement watch like this?
2. Girls Generation for Baby G
Girls Generation has always marketed itself as a fun, playful, vibrant and youthful girl group with a mix of personalities.
No surprise that their Baby G ad would head in that direction too.
Because there is invariably one member that you would favour over the rest
(in fan-speak, that person is called your "bias"),
there will likewise be one watch for you in its collection.
Occasionally, Girls Generation would go a little sultry and edgy.
And this Real Baby-G ad is all ripped jeans and insouciant stares.
A refreshing change from their cutesy image, if you're not into that.
3. Lily Collins and Amanda Seyfried for Movado
Okay, apparently this Swiss luxury watch brand is big on the whole hand-on-the-head pose to flaunt its pretty dress watches.
Movado Group, Inc., by the way, designs, manufactures, and distributes a number of watch labels,
including Movado, EBEL, Coach, Hugo Boss, Lacoste, Ferrari, Juicy Couture, and Tommy Hilfiger worldwide.
4. Li Bing Bing for Gucci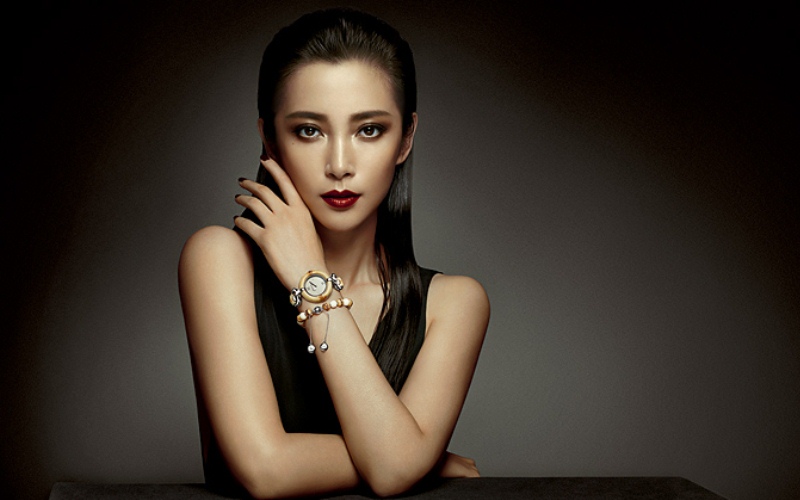 Li Bingbing does the glamour queen look here wearing the special edition
bamboo timepiece and bracelet from Gucci in January 2013.
Love the smoky eye makeup that matches her nails.
Teamed with her slicked back, slightly moist hair, the watch looks extra chic.
5. Cameron Diaz for Tag Heuer
Cameron Diaz is featured in Tag Heuer Fall 2012 campaign.
I love how she poses here with the watch. None of the usual hand-on-the-head or neck pose.
Instead, a strong grip on the watc
(and a semi-smug faraway look that says, I can see my future and it's awesome) showcases its fabulousness.
So which watch campaigns make you feel like buying a watch or two?