It is February! It is a month filled with love, don't you agree?
This is a good opportunity to pamper your love one, show them that you care!
We are only weeks away from Valentine Day!
Are you excited? I am!
Because, I am going to spend my Valentine in Bali this year! =D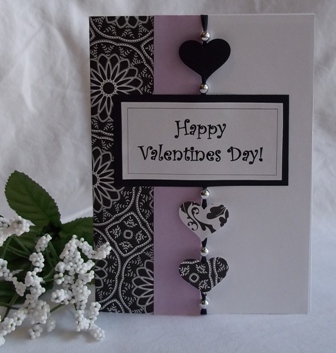 Anyway, looking for Valentine gift for your partner has never been an easy job, agree?
However, my partner always think that the more expensive an item is, the happier I would be.
AND the price of the item shows how much he loves me.
That's why looking for a gift is totally not a difficult task to him.
Well, kindly allow me to respond to his statement;
"Any thing that can be bought with money without any effort is rubbish!"
And yeaps, for 6 years, I have been receiving rubbish from him!
Hahahaa! *sounds really harsh*
Anyway, gifts are supposed to be memorable!
Memorable here means you put EFFORT on it.
You look for it, you do it, you make it.
Well, some times to DO and MAKE something can be tedious and time consuming.
Do not worry!
Because, today I am going to suggest a really worth-for-money gift to you!
About iGongZai

iGongZai figurines are handmade items crafted to depict a cartoon- or caricature-based version of people featured in the photo that you have submitted. Please note that all our figurines have cartoon-like appearances and as such, true-to-life reproductions are not part of our selection and services.
To produce the best quality iGongZai figurines, we require 4 photos of the front, left, right, and back of the head. The facial expressions must be the same on all 4 angles. We understand that there will be occasions when these standards cannot all be met, usually because of the "surprise" nature of the gift. In this case, we will do our best to adjust to the existing photos. However, due to the custom nature of our products, we cannot always vouch for the faithful representation of the character.
If you are looking for specialty orders, please feel free to get in touch with us via phone or email. Our sales staff will be more than happy to attend to you and your needs.
Custom full body figurines cost $228 onwards. You can indicate specific adjustments on the features that will appear on the figurine.

Source:
http://igongzai.com/our-services.html
YES! I think this is a perfect gift! Why? Reason is very simple.
It is a personalize, hand-made and memorable!
Most importantly it is CUTE!
The process are extremely simple too!
You just need to submit your photo to them;
Choose the body
And you are done!
Here's a picture for your reference.
Whether you are the guy or the girl, this is a perfect gift for each other!
For girl, give this to him and remember to ask him to showcase it in his room!
So that he has no choice but to look at you 24/7! Hahaha!
This is the easiest gift too, don't you agree?
It's 100x harder to find a gift for a guy! and wala! this is the best solution!
For guy, think no more! I bet she wont blame you on buying useless thing for her.
Instead, she will go "Aww...so cute!"
Yes, I bet! If I won, remember to transfer me the money! lol!
iGongZai has 300 over bodies for you to choose from!!!
Visit them at Suntec City- Tower 5 #02-010A
Phone number: +65 6100 4438
Opening Hours: 12pm to 9pm Daily.

Alternatively you can visit their website at
http://igongzai.com
LIKE their facebook page at
https://www.facebook.com/igongzaiSG
FOLLOW their twitter at
https://twitter.com/#!/iGongZaiSG