You know what, I am actually very curious and have a lot of question for the current hot business, the DEAL business.
One of my big questions is, as a middle person, how did they managed their COMPLAINS!?
I believed every business faced challenge and complain is very very common in the service industry.
During the briefing with Deal.com.sg team, I asked this question;
"As a middle person, how did Deal.com.sg managed the complain as after all, what the customer is complaining about is not really to you. It is actually the merchant that did not satisfy their customer needs, not you."
I was really curious..
People complain with MANY reasons and the point is,
no matter what you complain Deal.com.sg should not be the one who is at 100% fault.
Deal.com.sg should only be responsible for the deal they sell.
Deal.com.sg should only be responsible for the coupon and redemption matter.
Deal.com.sg should only be responsible for the merchant that they introduced to us.
Deal.com.sg should only be responsible for the T&C stated in their site.
After service? Such as;
1. Bad weather that makes every thing delay. You think it's Deal.com.sg fault?
2. The quality of food at a well-known restaurant is not as what you expected. You think it's Deal.com.sg fault?
3. Late delivery of product. You think it's Deal.com.sg fault?
4. After facial, you acne leave scar. You think it's Deal.com.sg fault?
Think again!
If those problems happened to me, I will look for the MERCHANT first!
They are the one who sells their product to me.
Be reminded that Deal.com.sg is just a middle person.
I will only look for assistance when the problem can't be solved.
Deal.com.sg always make sure that they bring QUALITY deals to us.
In fact, it so nice of them to bring and gather fantastic deal for us!
Why so bad to them?
To answer my question,
they replied me by saying that, customer satisfaction is their MAIN concern.
In fact, every customer that is not satisfy with the service/ product, they will look into the matter seriously and take it into the consideration of full refund.
(Thumbs up for good objective and service recovery)
I was really amazed by their service, really.
In fact, recently I bought 2 voucher for the abalone meal @ Oceanus Kitchen.
I tried to call the restaurant for several times however unfortunately it didn't go through..
I called Deal.com.sg service hotline without revealing to them that I am a blogger and I found out that,
Oceanus Kitchen has closed down! (that's so sad and really out of expectation)
Oceanus Kitchen is a well-known Chinese restaurant! who will expect that it will close down?
I was craving and would really love to try their abalone meal.
Well..unfortunately.
Anyway, these are what I observed during my call;
1. The hotline go through within less than 15secs and they served me instantly. Without irritating option such as, english press 1, enquiry press 2, complain press 3 lol!!
2. The service was good, my questions were addressed nicely and promptly.
3. What I need to do was just to email them and wala! they refund me my money instantly without filling any form and etc (in short, without headache procedures)
On top of that, if you remember I ordered some Jerseys before.
Some defects were found on the shirt and merchant did an exchange for me.
He even delivered it to my home personally without any charge involved.
Deal.com.sg feels sorry about the matter (In fact, it has nothing to do with Deal.com.sg!)
However, they compensate me by giving me extra credit on my account, can you believe it?
I swear I didn't reveal the problem directly to the person I know in Deal.com.sg.
Instead, I follow the normal procedures, email to their customer support department.
To my surprise, the problems were solved immediately and it has even exceed my expectation!
That's the reason why I agreed to be their ambasaddor.
I am very very particular about service and I am really good at complaining (at the right thing of course) haha.
I believed people around me knew about it. =P
Their service really wow-ed me!
If fact, they stated it on their website.
"What happens if the merchant ceases operations before I am able to redeem the voucher?"
If the merchant were to cease its operation before you are able to redeem the voucher, we will issue you a FULL refund of the voucher/s that you have purchased. You can rely on DEAL.com.sg to provide you with full customer support if such a situation arises.
Now, lets say I purchased the voucher directly from the restaurant.
They closed down, do you think I can still get my money back?
Unlikely!
In fact, now, I feel safer to shop with Deal.com.sg instead of going directly to the merchant.
No matter what happened, I can rely on Deal.com.sg for assistance.
Check out their website!
They even give us tips and informed us on what to do when we are hesitate and have enquires regarding the deals.
Here is a little guide to ensure your buying experience stays fantastic with less hassle and more fun!
Every DEAL has its terms and conditions. These are set by our merchants – they have drafted them down as these are information you will definitely need to know. Go through them in detail before your purchase – you wouldn't want a "surprise"!
All travel DEALs exclude fuel and surcharges and airport tax. These are variables that fluctuate and as such we do not want to overcharge you in case the prices drop. Remember to check with the airlines/merchants/ferry operators on the taxes imposed by them as DEAL.com.sg is not privy to this dynamic information.
All DEALs have a validity period. Through the T&Cs, you will be informed of this. DEALs are generally non-extendable beyond the expiry date unless otherwise stated. So before you plan to use our Voucher for your upcoming anniversary in 2 months' time, please make sure it's valid till then!
Our merchants and customer service team are always pleased to assist you and it would really help our other customers if you are savvy with the details of the DEAL. Almost half of the queries our merchants receive pertain to information that can be obtained from the T&C of a DEAL. That affects other customers, leading to a longer waiting time. We want all our customers to be happy and well-informed before making a purchase, so remember to check out the beautiful pictures and details with your friends!
Say you have a unique situation on your hand at you're looking at one of our irresistible DEALs! Remember that you'd want your situation addressed before your purchase. Be sure to contact our merchants with regards to your special situation before purchasing the DEAL. All the information we know are provided online. We can check with the merchants for your specific queries but that might take longer than if you call them up on your own – at least that's one layer of channel eliminated and you'll have your answer directly and immediately over the phone!
Lastly, let me clarify that everything that I wrote and expressed above are 100% honest from the bottom of my heart. The problems and solutions that I go through were as a normal customer and not a blogger.
As long as you are their customer,
they will try their best to meet your needs and exceed your expectation.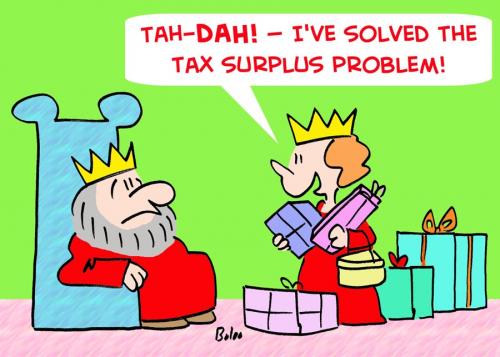 Now, girls let shop away to solve tax surplus problem =P
Visit and subscribe to Deal.com.sg for daily fantastic deal!