Remember about the Prevview that I mentioned on my blog before?
Click here!!!
So, if you are looking for a job,
all you need to do is to register with them,
fill up your details and upload your CV, Resume and Video Resume.
Once you have uploaded your video resume,
your profile will be LIVE for viewing by interested employers!
That is so much fun compare to person to person interview!
Through Prevview, you can show the best side of you.
All you need to do is to prepare yourself,
list down your strength on a piece of paper and action!
Take a video of yourself, upload and wait for good news! =D
COMPANIES and RECRUITERS will use the site to identify top talent,
save valuable time and money and get to know the candidates.
Upon viewing your profile, they will contact you with the email address
that you have provided in your profile.
You just need to register and do everything that is required and WAIT!
Companies will look for you if they think that you are the one that they want!
Companies under Prevview will also be provided with a dedicated profile page
where you will be able to find out more about the company and
get inside tips on how to get hired.
That is so convenient! Previously when I go for interview,
I always search and find out about the company myself!
And now, through Prevview they tell you everything you need to know
and even give you tips!
They are having this Visume War Campain on their page!
Do drop by to have a look at all of the videos!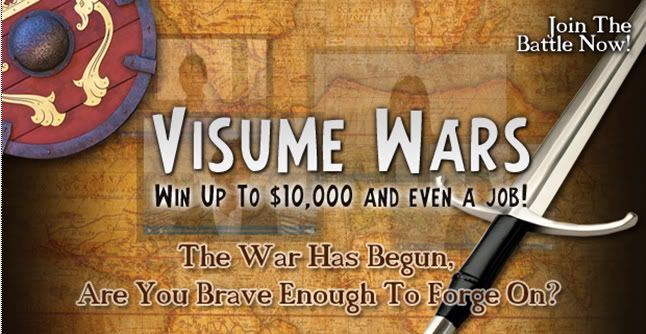 VOTE FOR YOUR FAVORITE
HERE